(Return to "Tanya's Working Holiday" index page)
(Return to "Photo Albumn" page)
(Return to "Out with her Friends #02" albumn)
(Return to "Dear Diary #06")---(Return to "Dear Diary #07")
(Return to "Dear Diary #09")---(Return to "Dear Diary #10")
(Return to "Dear Diary #11")
ANZAC Day
Remembrance Tour to Gallipoli - Turkey
Wednesday 21st to Tuesday 27th April 2004
"Anyway...now for my big news!
Well, I have been doing happy dances anyway!
I booked and paid for my flights to Turkey yesterday!
Woo Hoo!
I am flying with Alitalia
I leave Heathrow at 6.10am on 22nd April and arrive at Malpensa Airport, Milan Italy at 9.15am
Then we leave Milan at 10.00am and arrive in Istanbul Airport in Istanbul, Turkey at 1.45pm
On the way back on 28th April, I leave Istanbul at 6.05am and get to Milan at 8.00am,
leave Milan at 10.15am and get back to Heathrow at 11.25am
How cool is that?
I am so excited and even though I will have no time to do anything I will have been to Milan!
He He!
The travel time between London and Milan is 2 hours and 10 minutes and between Milan and Istanbul it is 2 hours and 50 mintutes
I can't believe how close things are here"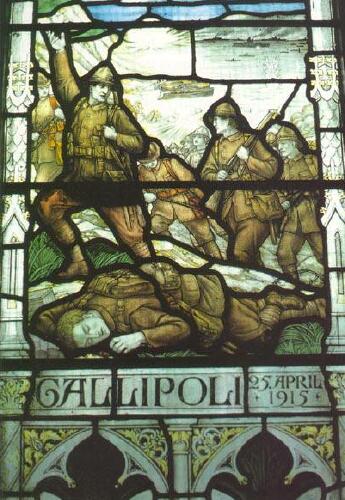 (simply click on the thumbnail image to see the details and photos)
Click

Maps of Turkey and the Gallipoli Peninsula
Click

Complete itinerary of Tanya's tour
Click

"Welcome Letter"

Tanya's Diary
"I felt so proud to be there, so proud to be Australian
and so lucky to have the chance to do the things that I am doing"
Simply click on the days below to read all about what she saw and did
NOTE
- these pages also contain the thumbnail links
to the 241 photos she took
Day One - Wednesday 21st April ---(0 x photos)
Seeing friends at Earls Court Hostel
Headed out to Heathrow Airport
--- and sleeping on the floor there!!!

Day Two - Thursday 22nd April ---(5 x photos incl 1 x Tanya)
The flight to Milan and then on to Turkey with Alitalia Airlines
The Hotel Ozmen in Istanbul
Meeting up with her tour group
A look around the city - and her first impressions

Day Three - Friday 23rd April ---(92 x photos incl 10 x Tanya)
Sightseeing around Istanbul
Blue Mosque - Hippodrome - Aya Sophia Museum
Basilica Cistern - Grand Bazaar - Bosphorus Cruise
Spending "millions" in the Bazaar!!!
Enjoying the Turkish food

Day Four - Saturday 24th April ---(30 x photos incl 7 x Tanya)
An interesting bus ride!!!
A visit to Eceabat
Arriving at ANZAC Cove - cemeteries - museum

Day Five - Sunday 25th April ---(60 x photos incl 23 x Tanya)
The night spent sleeping out at the Peninsula
The Dawn Service
Lone Pine - Australian Memorial
Hostel in Canakkale
Not enjoying the Turkish food
An un-welcome nightime visitor!!!

Day Six - Monday 26th April ---(46 x photos incl 15 x Tanya)
Sightseeing
Troy - Assos - Temple of Athena
Greek Islands - "an amazing amphitheatre"
Bonfire at the hostel in Canakkale

Day Seven - Tuesday 27th April ---(8 x photos)
Return to Istanbul
The Romance Hotel
Spending more "millions" in the Bazaar!!!
A few interesting photos
Return to London via Turkish Airlines
"Anyway…that is Turkey…been there done that
Had a ball even with all the dramas
and by the end of the trip if anything went wrong
we all just blamed it on Turkey"
And click here to read about some of
"the dramas" and "stuff-ups"!!!

Official Web Sites - simply click on the links below
ANZAC Day - complete information
---