Page Updated on Friday 11th December 2009

Tanya is now learning the Tokyo Subway System
and CLICK HERE for the map and details
************************************
(Return to "Out and About" albumn)
(Return to "Dear Diary #01")-----(Return to "Dear Diary #02")
(Return to "Dear Diary #03")-----(Return to "Dear Diary #04")
(Return to "Dear Diary #05)-----(Return to "Dear Diary #07")
"The London Tube"
NOTE - this map was taken from a brochure sent over by Tanya
The printing was very small, and to enable it to be read clearly on a web page,
I had to scan it at a very high resolution and then reduce it down to a manageable size
NOTE - it is still quite big (288Kb) and it will take a minute or two to download completely
plus you will have to use both of the scroll bars on your browser to look at the full picture
but it is clear and easy to read - and I'm glad it's her travelling around on it and not me !!
An email from Tanya ...

Anyway I can't wait to see what you think of the tube map.
How you do you reckon you would go, Mum?
Could you get around?
... and a reply from Sharon
I am sure I could - eventually!!
And if I wasn't rushed!!
But would I like being underground??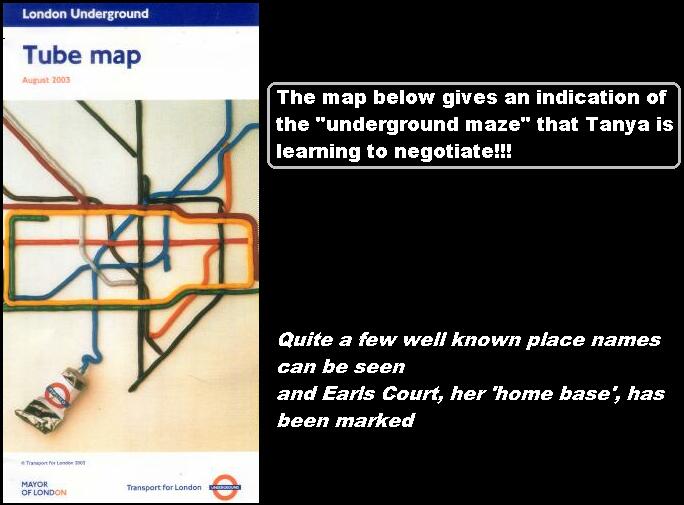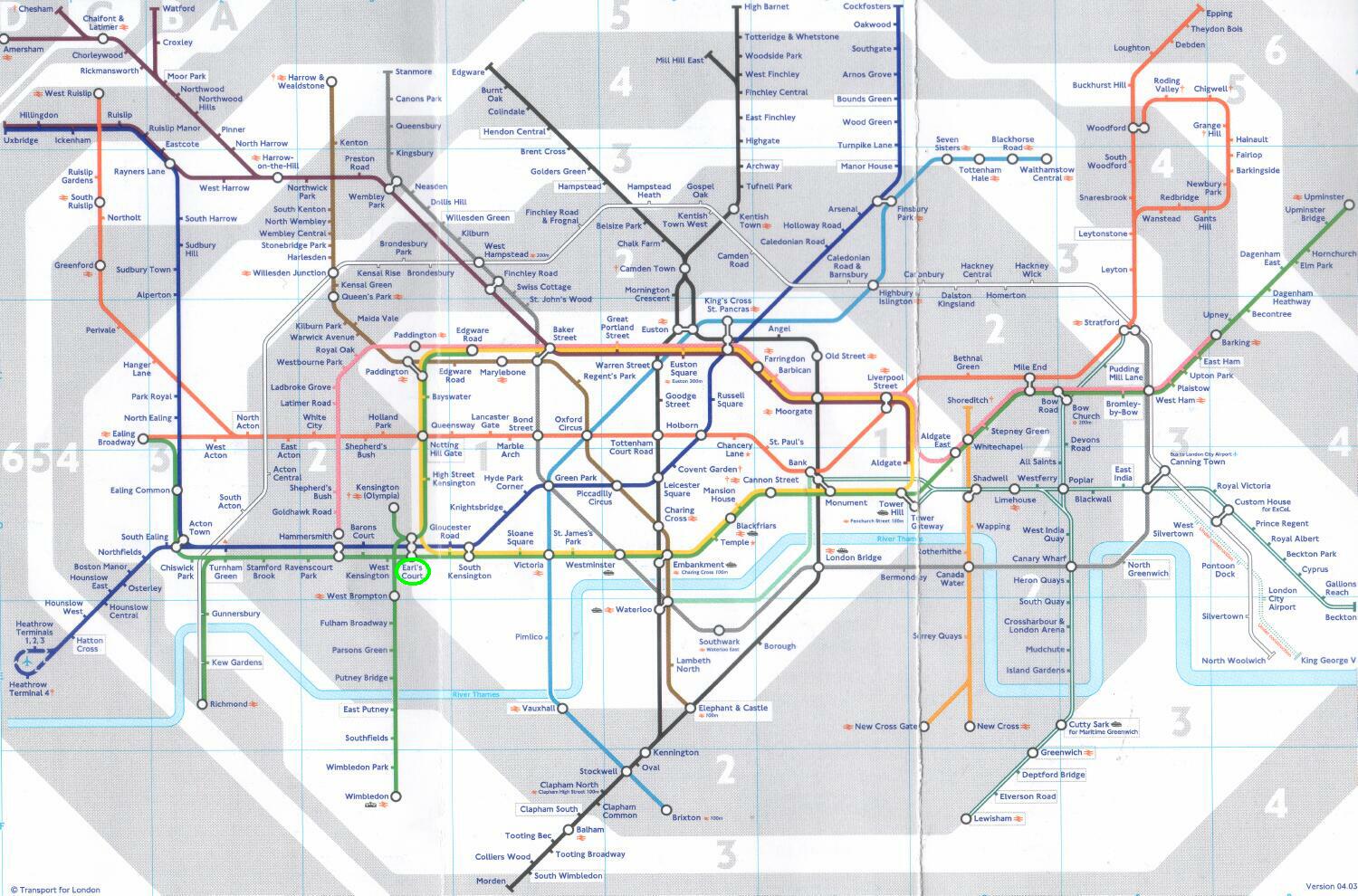 ---
x
x
x