(Return to "Tanya's Working Holiday" index page)
(Return to "Photo Albumn" page)
Tanya - "Out and About" - Albumn #02
and click here to go to Albumn #01------and click here to go to Albumn #03
NOTE
- there are 34 thumbnail images on this page
and it may take an extra few seconds to download completely
(simply click on the thumbnail image to see the photo and to read the details)

National Portrait Gallery---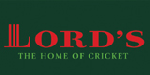 Went to a cricket Test Match

London Open Gardens-Squares Weekend-

Tennis at the Queen's Club

FAME at the Aldwych Theatre---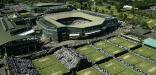 Tennis at Wimbledon

Emails - and Green Park, The Ritz, Picadilly Circus, Leicester Square

Summer Boat Party-

"Walk to work"-

"Monopoly Board" pub crawl

The Diana Memorial, a visit to Hyde Park, and 'Formula One' racing cars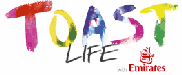 Australian Festival---

Garrick Theatre - "Oleanna"

"Doing afternoon tea!"-----

DVD Launch Party

The Zeta Bar at the Park Lane Hilton

Scotland's Murrayfield Stadium to see the Wallabies play (decided not to go to this)

Craven Cottage to see the Socceroos play Norway

"Bar Salsa" for dinner/dancing on Jaci's birthday--

Dinner in Brick Lane

Ice skating at Marble Arch------

Winter in Hyde Park

Cannons Health Club------

Pole dancing


A show at the Royal Albert Hall

Round Pond in Kensington Gardens---

Riding to work in the snow!!!

"A Hard Day's Night" at the Abbey Road Studios---

Regent's Park

"The Boat Race"-

St John's Wood High Street

Going to see "Kylie" (May 2005)

Cheese Rolling!!! (May 2005)---

Going to see a Kostya Tszyu fight (June 2005)
---