(Return to "Out and About" albumn)
(Return to "Out with her Friends" albumn)
(Return to "Dear Diary #02")---(Return to "Dear Diary #03")
(Return to "Dear Diary #05")
Saturday 1st and Saturday 15th November 2003
December 2003
The "Prince of Teck" Pub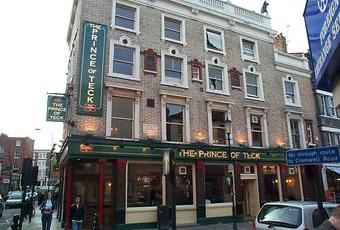 ......and there is another photo below
Where is it?
161 Earls Court Road
Earls Court London
SW5 9RQ
Deep in the heart of the ancient Australian stomping ground of Earls Court, the Prince of Teck is an oasis of Down Under culture in the barren wastes of modern Britain.
Earls Court is no longer the only Antipodean enclave in London, the Aussies having spread far and wide, but the spirit of Barry MacKenzie is alive and roaring in the Teck.
Homesick backpackers, pining for sunshine and tired of the burden of a rucksack containing six months' worth of badly laundered underwear, come here for solace.
They pull up a pew, crack a cold one and revel in the knowledge that their fathers drank themselves into a coma on this very spot, just like their fathers before them and probably their mothers, too.
Welcome to the new Prince of Teck, smack bang in the heart of Earls Court
Known to many visitors as the first port of call and regular watering hole for travellers and locals alike.
The Prince of Teck is a "home away from home" and a great place to have a few drinks, kick back or party the night away!

After extensive refurbishment, the new Prince of Teck or "The Teck" offers so much more!
Fun, friendly staff, funky tunes and a fantastic atmosphere.
Both bars offer a great range of shooters, cocktails, board games and events not to mention a choice of bottled beers including Crown Lager and VB from down under --- and coming soon, new kitchen, new menu and fantastic food.

Our trendy upstairs bar offers a great private venue for functions, conferences and parties.

Big viewing screens, comfy sofas and competitive prices make this room the perfect place for hire.

In the main bar, whether it's watching sports on the big screen, chilling on a sofa, enjoying live music at our Sunday Sessions or DJ's on a Thursday night, we guarantee a great time!

So check us out... ... ... there is no other place in Earls Court like it!.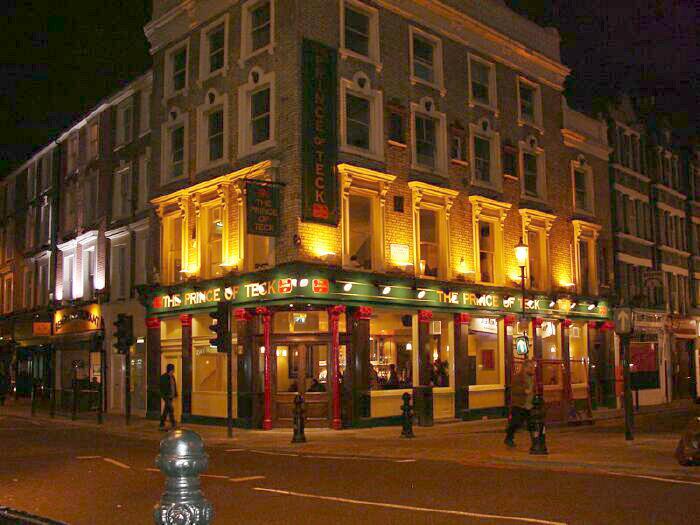 ---